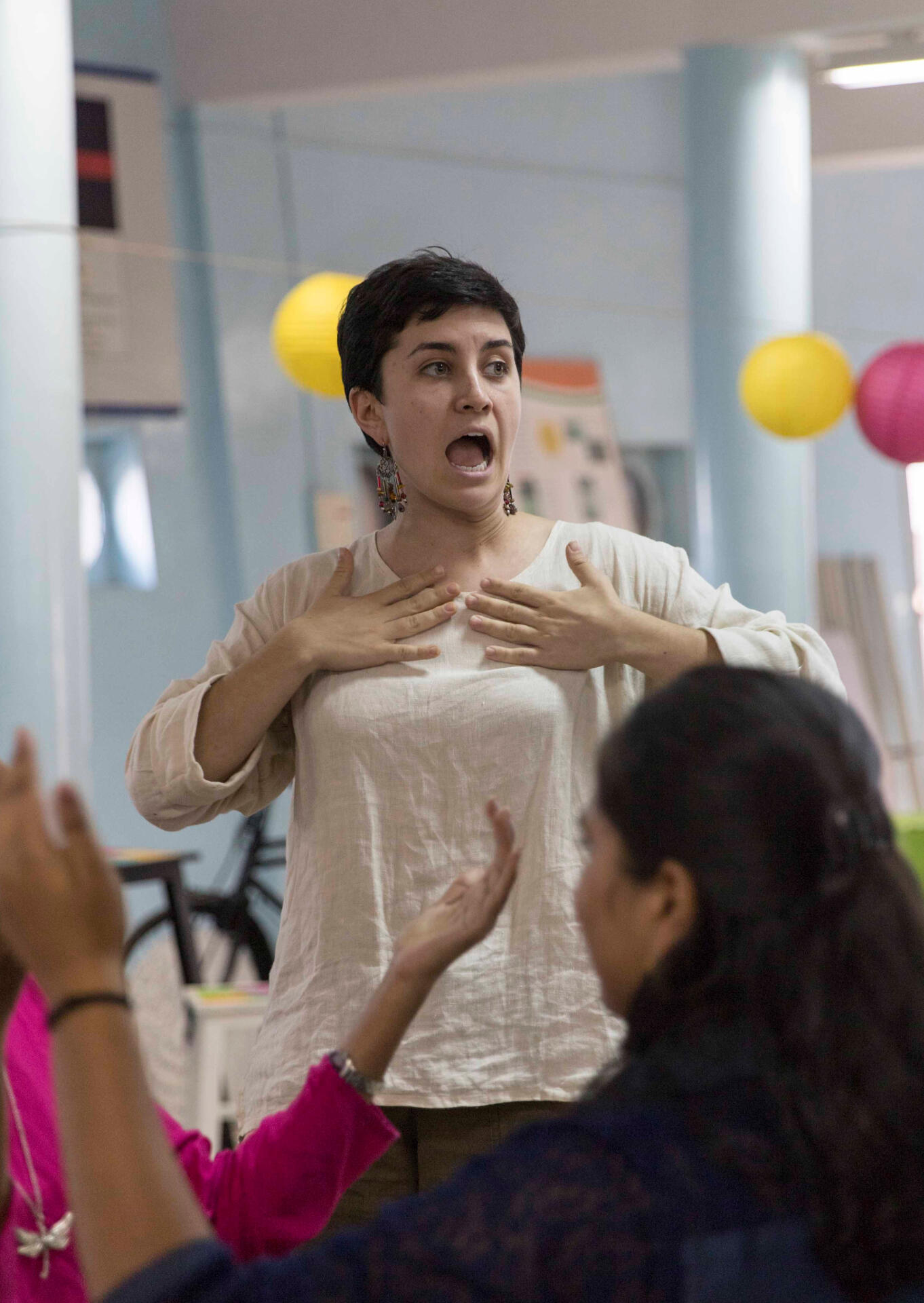 EDUCATOR
actor. singer. wiggler. giggler.
with others!
My teaching philosophy focuses on how we understand and practice reciprocal relationships.
My activities aim to…
1. Deepen the intersection between arts & academics through awareness of emotional well-being.
2. Connect people through imagination, collaboration, and voice.
3. Utilize proximity to engender listening and vulnerability, primarily in teacher-student relationships and group learning settings.
Blog Feature: "All Kids Deserve an Arts Education" on my facilitation of arts programming within public schools in Milwaukee, WI and Mumbai, India.
ABOUT
Haley Haupt is a New York based performing and voiceover artist and arts educator. As an actor, Haley has previously worked with Skylight Music Theatre (Milwaukee, WI), SPARK Theatre & Dance, Maplewood Area Historical Society, Theatre Unbound, and Theater Latté Da. As an educator she has led residencies and taught with Mad Hot Ballroom through Danceworks (WI) and the Roseville Public School District. She volunteered with Teach for India (Mumbai, India) for ten weeks, with an emphasis on arts programming within the public education system. She holds a BFA Musical Theatre and Religious Studies minor from UW-Stevens Point.Haley has her motorcycle license, a pup named Olive, and a love for social dance, swing and Lindy Hop in particular. If offered an everything bagel (toasted, plain cream cheese and tomato, please) and a custard-filled donut daily, consider her satiated.